Usually I finish series, because when I already invested in the first book I feel like it has been a waste of my time if I do not read the others in the series. Hardly ever do I quit reading a book if I do not like it. There are some exceptions to these rules however, these series are all ones I do not plan on continuing...
The Immortal series
by Alyson Noel
I honestly don't remember why I didn't like it that much. It wasn't horrible, it just didn't leave any lasting impression.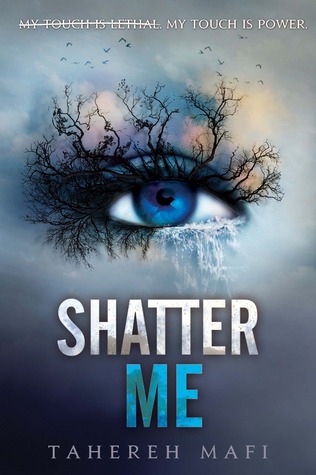 Shatter me trilogy
by Tahereh Mafi
This choice I feel is quite controversial. So many people seem to LOVE this series. I read the first book and at the beginning I was really excited because I thought it would be very original, but I was dissapointed. I didn't like how passive the main character was in her own life.
The vampire diaries series
by L.J. Smith
Some years ago I started watching the tv series The Vampire diaries and really enjoyed it so I decided to pick up the book. I read the first two books, but then I stopped. The books were nothing like the series. All the reasons why I loved the tv series so much seemed to be absent in the book. I don't watch the tv show anymore and I have no desire to pick up a series that I enjoyed a lot less.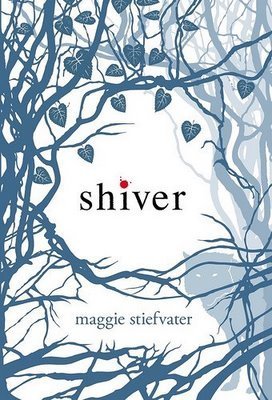 The Shiver trilogy
by Maggie Stiefvater
The first time I read Shiver was during eight grade. At the time I really loved it, but I didn't continue with the series. When I reread the first book some years later to see if I wanted to continue the series I was really bored. Where first I thought the writing was very beautiful I now found it to be full of clichés and weird sentence structures.
Trylle trilogy
by Amanda Hocking
The first of this trilogy, Switched, was actually okay. I did pretty much enjoy it but I found the ending to be a bit weird. I just felt like the story wasn't at all that original and I was constantly reminded of other books eventhough I have never read a book witht the same plot. The main character is a troll, but she looks hardly different from humans. Pretty much the only thing distinguishing her from humans was the fact that she had a psychic ability. It seemed like the aurhor only choose to call her a troll because that is someting very few authors wrtite about and not because she had an interesting take on trolls. A lot of the other characters in the book are unnecessarily mean to Wendy or annoying.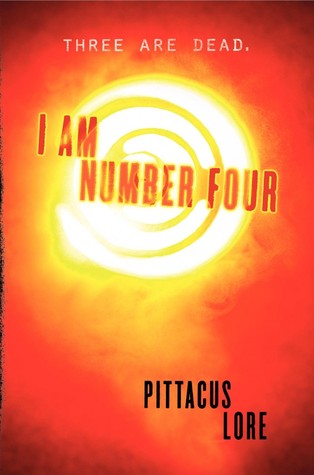 Lorien Legacies
by Pittacus Lore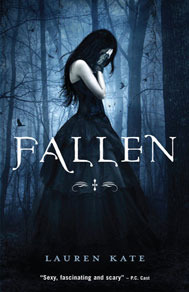 Many people seem to love this series, but for me this was one of the very few books ever that I did not finish. I read about half of the book, but the main character lacked personality and the insta love was just a huge turn off.
Fallen series
by Lauren Kate
I actually really enjoyed reading the first book in this series quite some years ago. I just think my taste in books has changed, I don't really like angel book that much anymore, and I do not have a desire to continue with the series.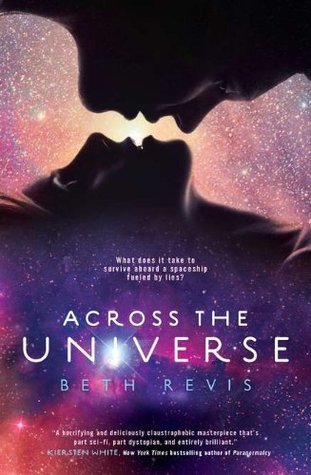 Across the universe trilogy
by Beth Revis
The plot of the first book sounded great, but when I picked it up I was highly dissapointed. One of the main characters, the girl (I don't even remember her name) acted very young for her age and she was very whiny. Both she and the other main character Elder didn't really seem to have a personality and to me they weren't relatable. When the one character I liked killed himself I was just done with this book.
The mortal instruments series
by Cassandra Clare is a series I don't yet know it I will continue reading it or not.The first book I really enjoyed, but the second one I didn't like that much. It seemed like it was only building up for the next book and nothing was really happening. If the third books is going to be like the second I have no desire to read it, but if it will be as good again as the first book I might really enjoy it! I don't know yet...
Do you always finish series? What are series you do not intend to finish?